editor
Mon, 03/27/2023 - 19:17
Ben Hall sends his report of the recent event in Florida.
The 15th annual Admirals Cup was hosted by Davis Island YC, March 25th. 3 races were sailed on Friday with a building sea breeze from 6-13 knots.

editor
Sun, 03/26/2023 - 13:42
The Yacht Club De Toulon have managed to arrange permission where 15 slots, for Motorhome parking, are available in the public car park adjacent to the club. These will be allocated to sailors for the official duration of the event. Please note that the applications will be processed in the order they are received, and submitting the form does not imply you have a slot.
Please complete the form in the link here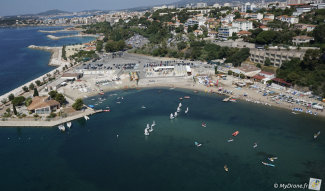 editor
Wed, 02/22/2023 - 10:18