Posted By:

editor

Comments:

0
Steve Brewin is the new NSW A Class Catamaran State Champion. Robert Griffits reports;
The 8 race series was sailed this weekend at the Kurnell Catamaran Club on Botany Bay, located within the southern confines of Sydney.  The 17 boat fleet comprised entrants from New South Wales, Victoria, and Queensland. The forecast strong winds were thought to be a limiting factor for the eventual fleet size. Fortunately , the winds proved more moderate than the forecast, and allowed the series to be completed on schedule.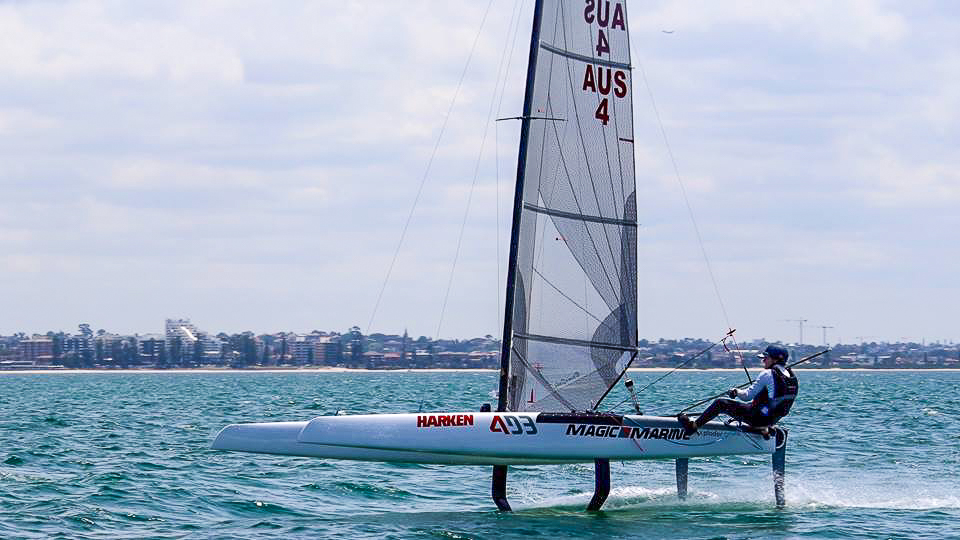 Dave Brewer from Victoria placed second overall, after once again sailing a very consistent series.
Third place went to Darren Bundock, whose chance at the Title collapsed along with his mast during a capsize in Race 6. Up to that point the first and second placing a in the races had see-sawed between Brewin and Bundock.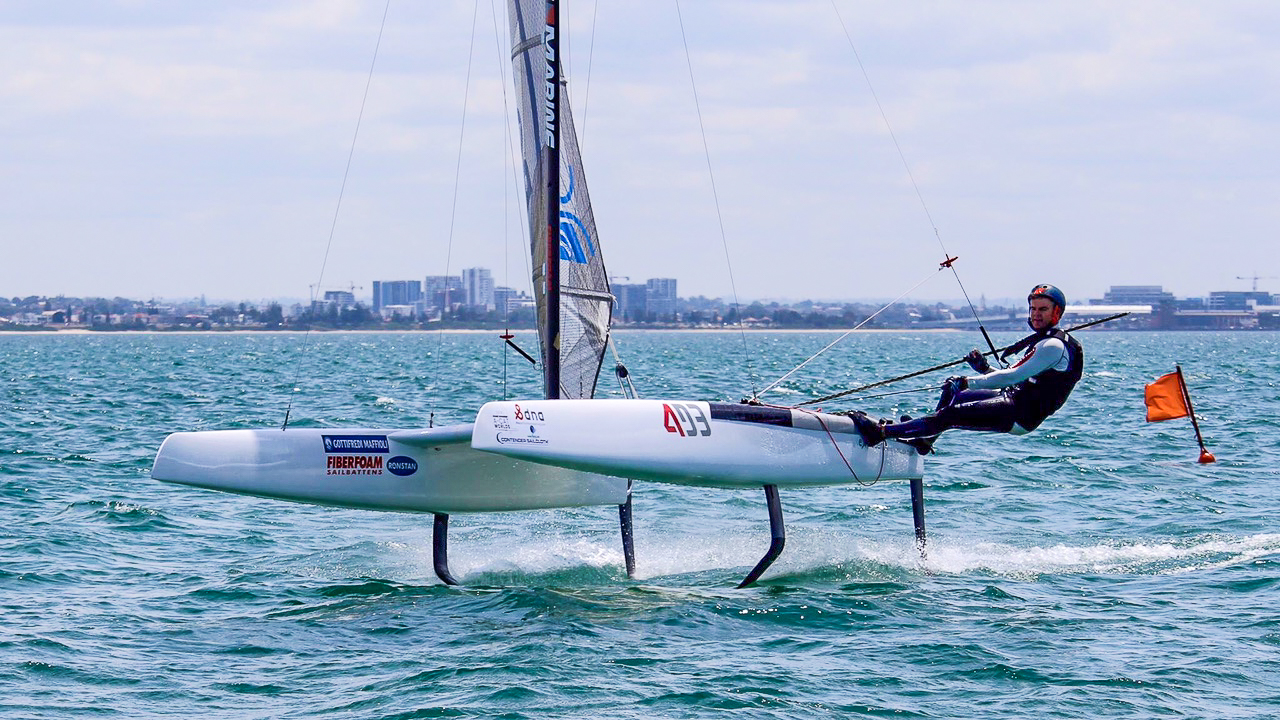 Five short course, back to back races were sailed on Saturday, in a steadily building wind, w hitch started in about 10 knots and peaked eventually at approximately 20 knots. The conditions proved ideal for the skilled foilers. Brewin and Bundock proved to be the stand out exponents of foiling, which they have mastered both upwind and downwind. Capsizing is however part and parcel of the current foiling art. The art is also difficult to master, and the skill sets varies significantly across the foiling population.
The Sunday morning start was booked for 9:00am, in anticipated of building breezes that would perhaps exceed the Class limit, but fortunately the breeze stayed in the moderate range, and the three races were completed in quick, and pleasant progression.
Forth place overall went to Matt Homan from Queensland, whilst Fifth went to the veteran A Class sailor, Scott Anderson. A Class Catamaran growth in Australia seems to be static in Australia at present, after a burst of excited activity with the introduction of foiling.  The foiling is a too edged sword. It is attractive to newer younger members, but at the same time adds an element of increased cost to the younger potential sailors whom have limited economic means.  A number of older members whom have bought foilers remain lukewarm about the development which requires good agility, balance, stamina , and strength, which are diminishing attributes with increasing age.
Next weekend, another regatta will be held on the southern precinct of Lake Macquarie. This one is open the a range of one person boats, and it will be interesting to see how the current A Class Cats lay up against the current state of the art foiling moths. It should be fun.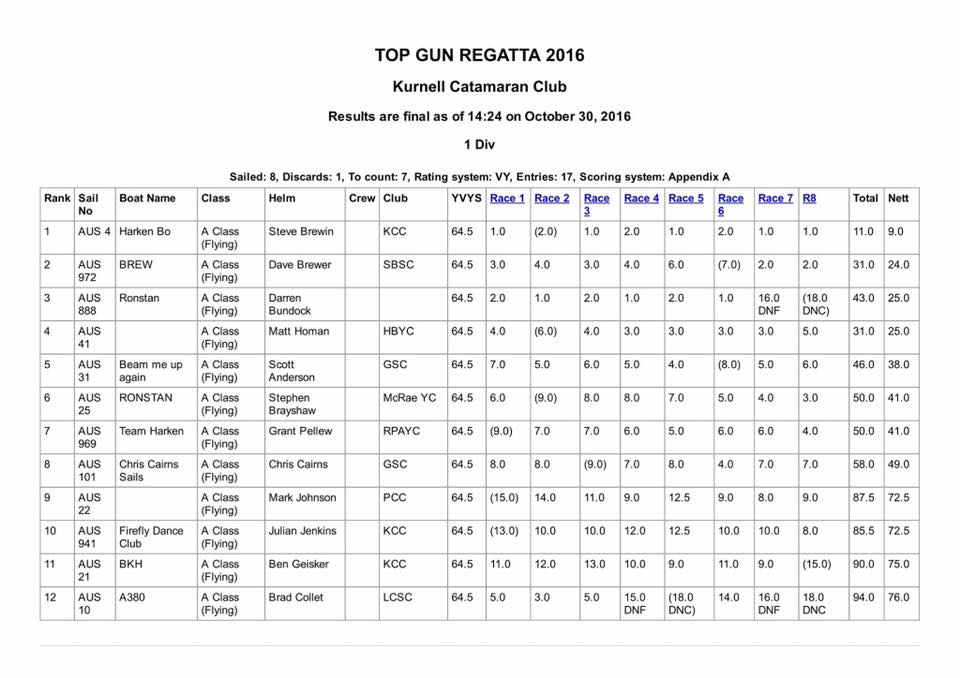 SaveSave