editor
Mon, 11/07/2022 - 21:40
From the European No.6, and GBR Champion Hugh MacGregor.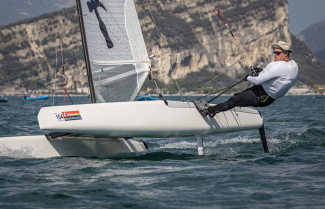 editor
Sun, 10/02/2022 - 17:41
More longer shot footage from Neil Macgregor, this time the Classic fleet.
editor
Sun, 10/02/2022 - 10:13
The first of 2 videos from Garda by Neil MacGregor. This was race 7 and race 10. We'd requested longer shot sequences so sailors can study the techniques of the top guys, rather than the faster cut promo videos more commonly made. This is a great training aid. Neil has obliged!