editor
Wed, 05/24/2023 - 23:22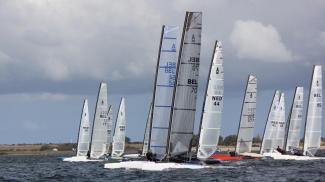 editor
Tue, 04/11/2023 - 15:53
Scuttlebutt editor Craig Leweck checked in with Florida A-Class sailor Axel Issel for an update. 
The singlehanded A-Class Catamaran has a strong presence in the USA, which was strong enough to host the 2022 World Championship, and strong enough for the country's Ravi Parent to win the Open division world title.
The A-Class Class rules allow for development, which is good for improving the boat but can get expensive as gear becomes obsolete. How does this impact participation?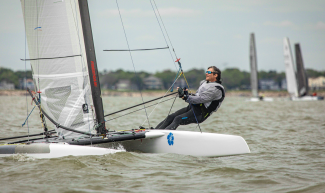 editor
Tue, 04/04/2023 - 00:19
A quick report from Mike Krantz and Nan Hall photographs.
Wow, what a fantastic week of sailing out of Davis Island Yacht Club. Race Committee, club member hospitality, DIYC restaurant and bar, and the location were top notch. Warm water, a sheltered beach to launch off of, and great wind – what more can you ask for?
11 Races were completed over the course of 4 days of racing. There was the complete range of conditions – from 5 to 15+, flat water and chop. And did I mention a shift or two..