editor
Sun, 09/19/2021 - 09:44
The 2021 A Class North Americans were held from September 13-17 at the Carlyle Sailing Association (Carlyle,IL). Bailey White reports.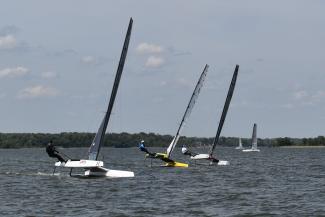 editor
Sat, 09/18/2021 - 18:57
FRA Toulon Mediterranean Trophy and SUI Nationals, September 10 to 12, 2021
It was 28 competitors who met in Toulon for this last seasons Mediterranean regatta. Our Swiss friends came to eight to fight for their title of Swiss champion. Two Italians were present with the faithful Alberto Farnezi, and of course the winner of previous editions Micky Todd.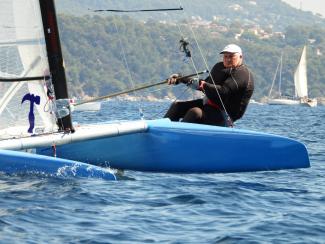 editor
Tue, 08/31/2021 - 09:31
As things regarding COVID are going much better in France now, they are now optimistic regarding the race calendar until the end of 2021:
Their most important race "The French Nationals" will take place in Maubuisson from the 20th to the 23rd of October, with races to start on Wednesday afternoon and finish on Saturday to help the return travel time for the foreign competitors.
For those interested in a warm up, "The Atlantic Final Race" will take place in Cazaux (Sanguinet lake, 100km from Maubuisson) the week-end before (16 and 17th of October).